Custom Synthesis
Use our broad array of experience in small molecule chemistry to achieve your desired compound!
Our Custom Synthesis Services
The specialised team at Mithros has a broad array of experience in preparing small molecule NCEs with high quality specifications. It is proficient in utilising diverse methodologies to synthesise single, multi-step, small arrays as well as focused libraries. Our scientific team is also experienced in parallel synthesis of focused libraries for use in hit-to-lead and lead optimisation projects.

Mithros possess a robust infrastructure including Glass & stainless-steel reactors from 5L to 200L, Parr reactor (25L; 25bar), heat dryers up to 50kg, rotovaps etc. to execute projects for it partners. Our scientists also have access to relevant scientific literature and databases to ably troubleshoot their projects for on-time delivery of compounds. All our compounds are delivered with the requisite analytical reports including, but not limited to NMR, mass, HPLC etc.


We offer a great variety of applications.
At Mithros, we have delivered compounds used in medicinal, combinatorial, discovery chemistry, building blocks, scaffolds and libraries as well as various impurities and metabolites. Some of the chemistries routinely undertaken at Mithros include


Organic and metal-organic chemistry
Aromatic and Aliphatic chemistry
Heterocycles
Complex chemistry
Transition metal catalysis
Dyes/chromophores
Solid phase synthesis
Peptides (3-4 amino acids)
Simple carbohydrates
Reference compounds

and many more...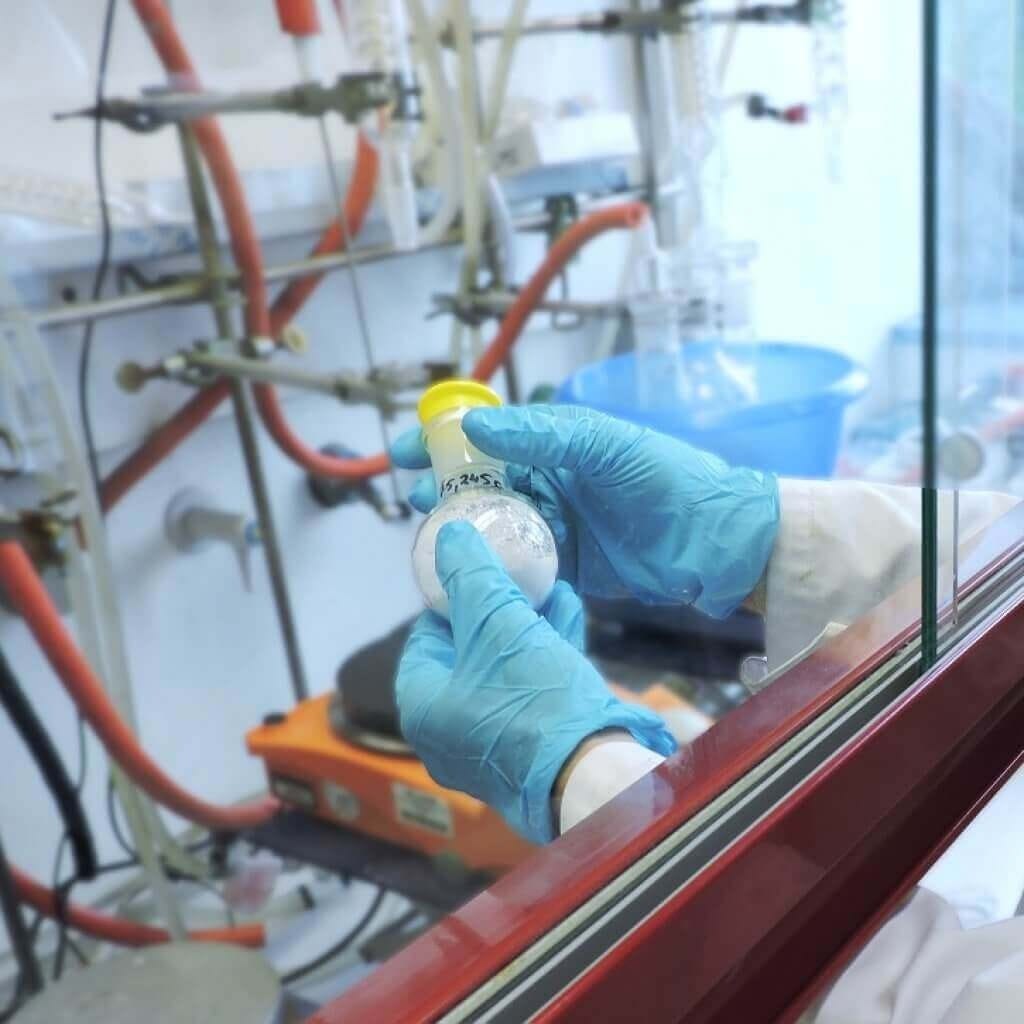 Our Partnership Model
We really take advantage of Taros' particular working model where their European and Indian chemists are working together seamlessly. Excellent problem-solving skills and high-quality chemistry, combined with attractive pricing schemes: this is how I would summarize my recommendation.

- Head of External Chemistry, Global biopharmaceutical company

As a client-focussed company, Mithros makes it its mission to customise its offering to suit client needs. We have worked with multiple models, which include the industry standard FTE and FFS model, as well as milestone/standalone and risk-share.

Another unique feature of Mithros is our ability to offer cross-border expertise in conjunction with our partner in Germany – Taros Chemicals GmbH & Co. KG. This helps us leverage the expertise of Taros (Discovery chemistry; www.taros-discovery.com) and cost-effectiveness of Mithros to offer the best of both worlds to our clients.

We would be happy to discuss more about this and other working models with you, please get in touch with us at info@mithros.com or use the contact form.